About Katie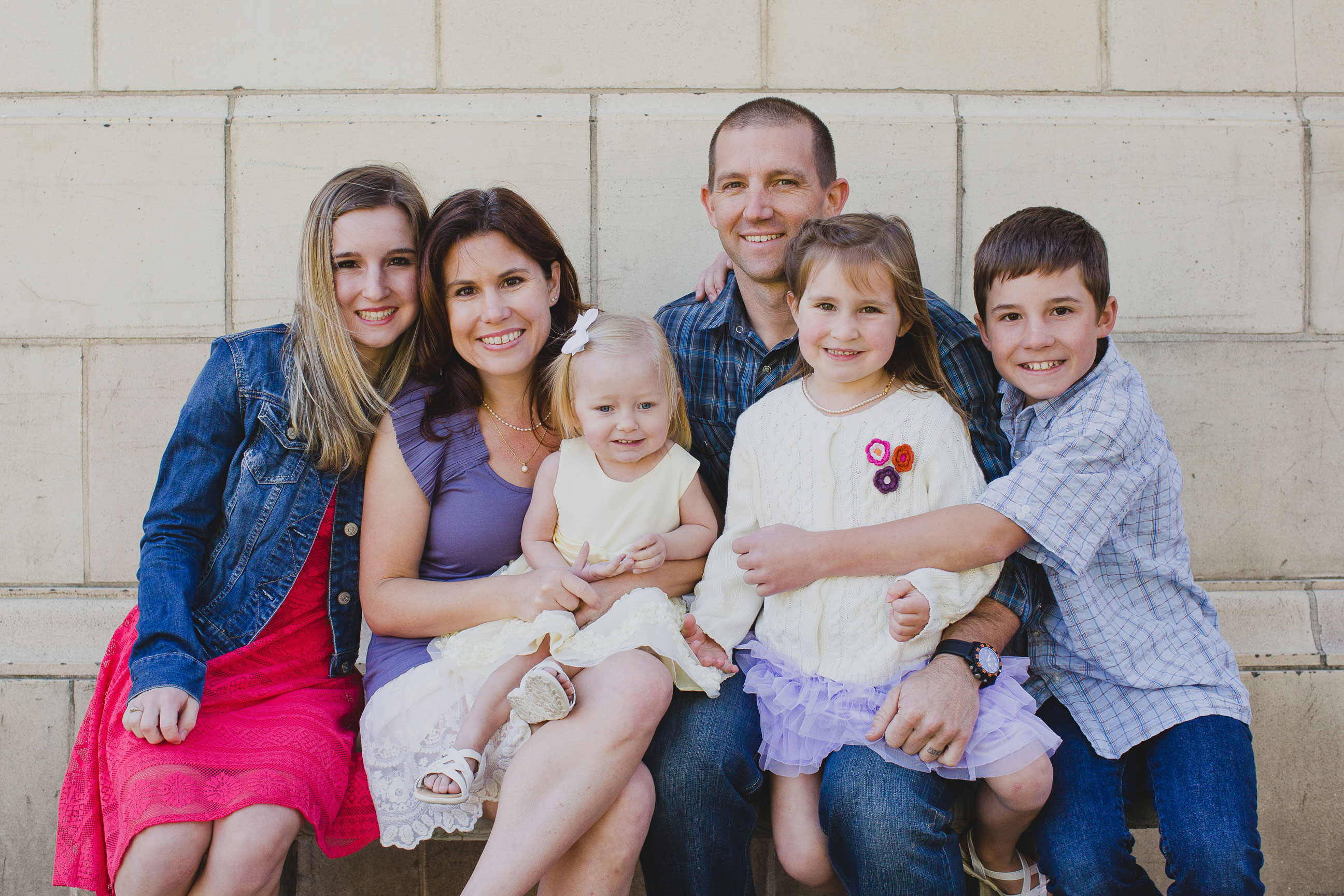 I am a blessed mother of four packing as many adventures as we can into one lifetime with Joshua, my childhood sweetheart. I grew up in Chico (5th generation and proud!) and I grew up going to Sunday School with my husband. We married at a young age and had a couple of kids. After traveling around and living in 5 states we settled in to Redding a few years ago. We had three children and felt called to be foster parents were we eventually adopted our littlest one. She has had many medical needs that have kept us busy and exhausted but today she is a thriving and happy 3 year old and we adore being her parents. So that's 4 kids with one in college, one in junior high, one learning to read and one in diapers! Our house is BUSY to say the least. Controlled chaos is my life but I am learning to accept that with grace and laughter.
So where does photography fit in? It fits into the nooks and crannies of my day. It's my outlet, it's my passion, it's the one thing in our home that's all mine and where my mind can go for inspiration and rejuvenation. It's my daily reminder me that I am more than just a mom but I am also a creative person who can follow my dreams and inspire my children to do the same.
I have always dreamed of being a photographer. Something just grabbed me as a young teen watching the wedding photographer at my cousins wedding being able to pose the couple in to romantic moments. I was gifted a camera for my birthday and became the quickly became the family photographer. In my late teens I was able to apprenticeship in a photography studio learning lighting and seeing how a business ran. Soon after marrying my childhood sweetheart a tiny little baby girl made us a family of three. I was in love with her and wanted to capture every moment of her little life. I began taking photography classes at Butte College and did for several years. I learned how to print in a real dark room. I had one built in our laundry room so I could work on printing while my baby napped. I was in LOVE with photography!
In 2006 I started Katie Watkins Photography in Reno, Nevada. My first summer I booked 16 weddings and had the opportunity to photograph at inspiring locations like Lake Tahoe. Since that summer I have photographed over a 100 weddings and hundreds of portrait sessions.
Baby photography is my passion these days. I've had little ones in my home for 17 years and I adore the first year of a baby's life. I love holding a new born baby and seeing their tiny little fingers and toes. They are beautiful and I adore capturing those fleeting first days that go by so quick.
So that's me. I would love to capture beautiful memories of your family's life. Just please excuse the children who are playing in the background when you call!